The health and safety of our customers is at the heart of what we do here at Hanmer Springs Attractions. We're the only adventure tourism operator in the Hurunui region to be awarded a Qualmark Gold Award for our safe and sustainable operating practices and we also hold an AdventureMark Safety Audit Certification – both accreditations are awarded by independent safety auditors who visit our site every year to inspect our operation.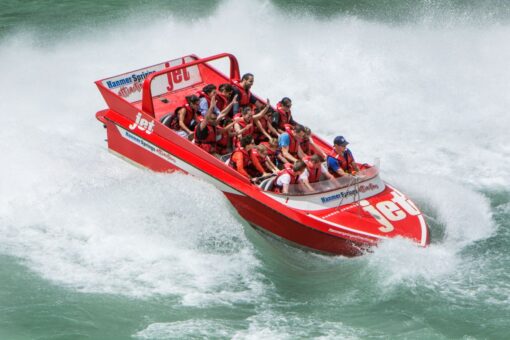 Our Jet Boat drivers have commercial jet boat licences issued by Maritime New Zealand. Our Jet Boats are all twin-engine vehicles and undergo thorough maintenance checks with daily checks by the drivers. Each year we review our Jet Boat fleet and plan the refit and critical check & replacement programme. Our fleet is audited by Maritime New Zealand along with an external auditor.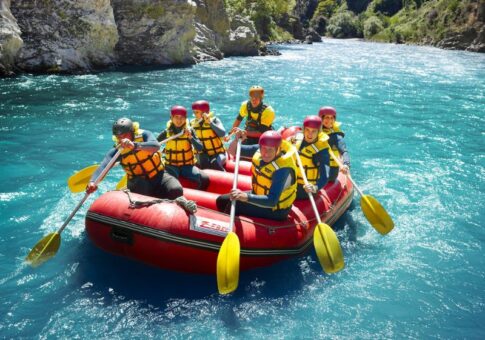 Our Rafting guides have New Zealand river guide awards (Grade 2 and above) issued by the New Zealand Rafting Association: for both qualifications, our trainees are put through an inhouse raft and swift water rescue training programmes before being assessed by an independent professional from the NZRA. There is a full safety briefing explaining the trip to guests before we leave.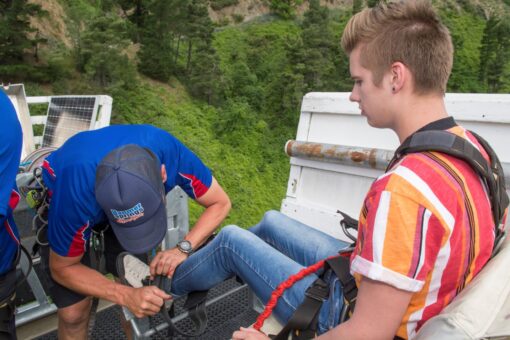 We have been in the business for over 28 years and our Bungy Jump masters are trained to the New Zealand Bungy Code of Practice. Our safety procedures include daily checks of all equipment, internal and external audits, and working to the Bungy Code of Practice. Your safety is at the core of who we are and what we do. We include a full body harness as well as secure footwraps to ensure all jumpers are as safe as possible.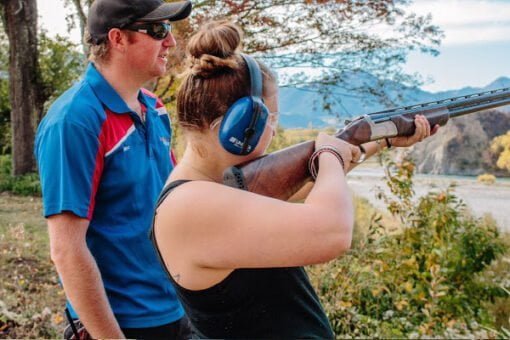 Our Clay Bird Shooting instructors all have valid New Zealand firearms licenses, and our Quad Bike and Paintball instructors undergo inhouse training pathways before being accredited. Our Quad Bikes and Buggies are checked over daily by our guides and our workshop undertakes a full strip down and critical parts replacement programme. The vehicles have a Certificate of Fitness assessment every six months.
In addition to annual audits by WorkSafe New Zealand for their AdventureMark programme and Tourism New Zealand's Qualmark, Maritime New Zealand also visits Hanmer Springs Attractions yearly for our MNZ Certificate of Compliance.
You can rest assured on your next adventure at Hanmer Springs Attractions knowing our staff have been put through their paces with rigorous training and our equipment has been thoroughly inspected. Come and join our team on an awesome outdoor adventure!