Wanting something out of the ordinary for your Christmas function? We've got you sorted at Hanmer Springs Attractions: join us for action-packed outdoor adventures for a Christmas event to remember!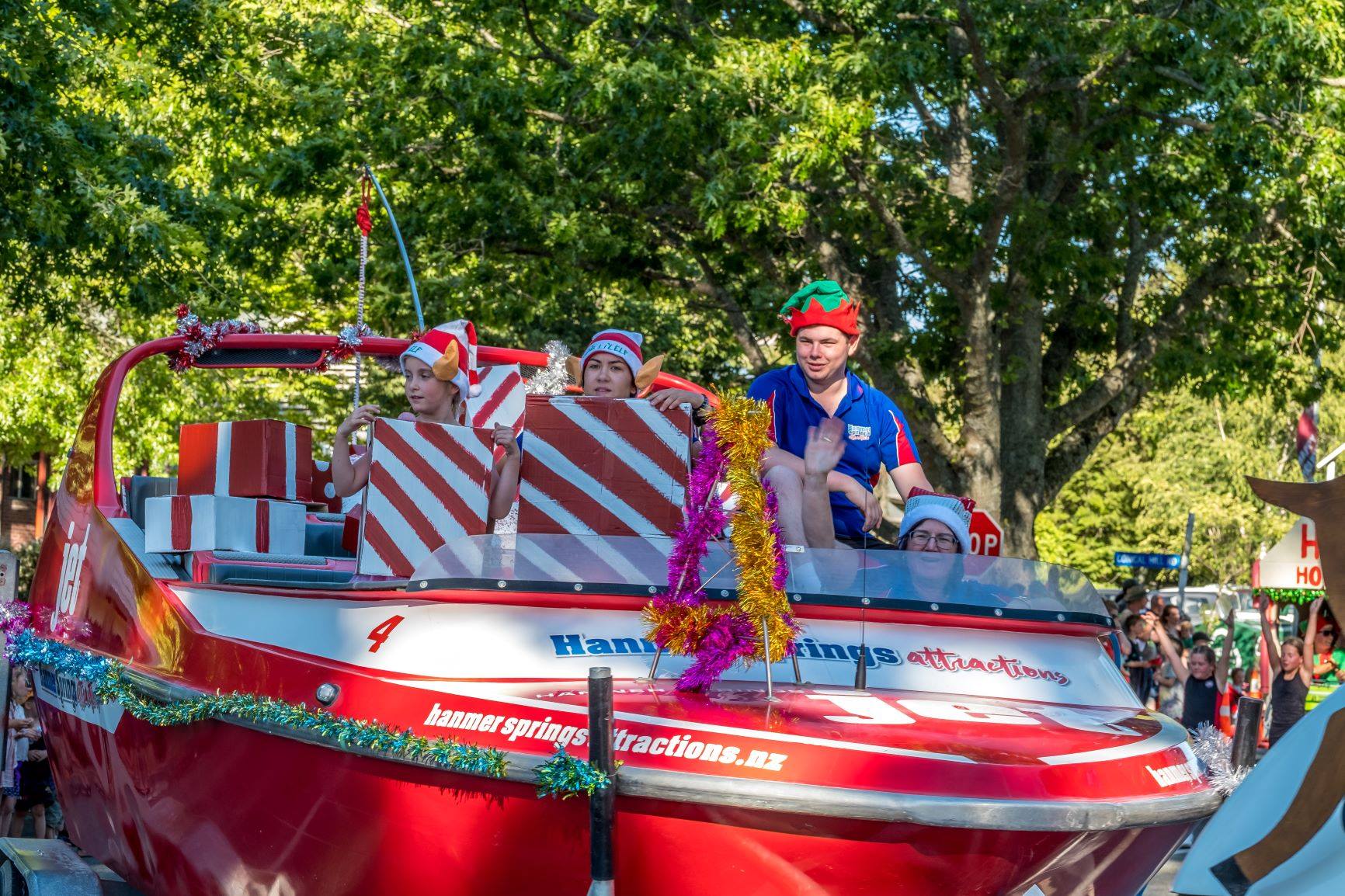 Hanmer Springs Attractions
We have the perfect adventures for Christmas events only 90 minutes from Christchurch.
Jet boating, quad biking & buggy treks, rafting, bungy jumping and paintball are all great group options catering to a range of ages and adventure levels.
A catered barbecue lunch or morning tea is also available for a full day of fun. Our activities operate from one central hub by the scenic Waiau River, meaning your group can enjoy multiple attractions in the same day.
With other fun activities including hot pools and wine tasting nearby, Hanmer Springs is a fantastic option for your team's Christmas getaway!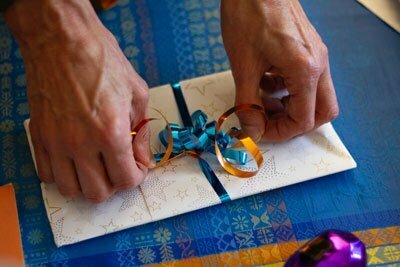 A special gift to reward your team or clients
With a range of gift vouchers available to suit all interests and budgets, Hanmer Springs Attractions gift vouchers make ideal gifts for valued employees and clients. Purchase e-gift cards online through the Hanmer Springs Attractions website.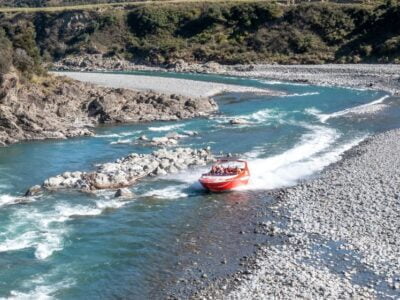 Christmas on the Waiau River
Our Jet Boat ride on the Waiau River is Hanmer Springs' most popular jet boat ride, and is perfect for all adventure levels. Experience the thrill of high-speed spins, take in the varying scenery from braided shallows to rocky gorges, and learn about the river from our expert drivers. With multiple twin-engine boats available, we can accommodate up to 54 people at one time.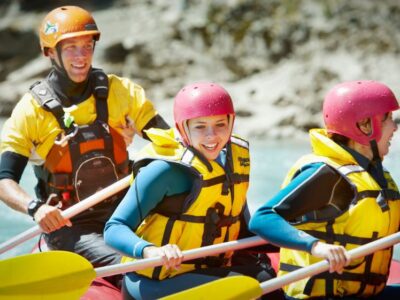 Christmas Flow: Rafting and Revelry on the Waiau River
Our Grade-2 river rafting experience offers scenic and relaxing fun on the Waiau River. Paddle down the river with training from your guides, enjoy a rock jump into the water below and a bonus ride back to base by Jet Boat. This relaxing 2-hour adventure is ideal for all adventure levels, and our fleet of rafts can accommodate up to 32 people at one time.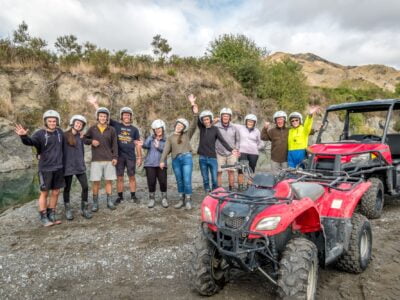 Christmas Off-Road Delight: Quad Biking and Buggy Adventure
Experience the outdoors on a quad bike & buggy trek through dirt, mud and creek crossings! This two-hour adventure offers spectacular scenery and plenty of fun. All training is provided, and single-seat quad bikes are available along with twin-seat buggies to suit all adventure levels. Our fleet of bikes and buggies can accommodate up to 17 people per trek.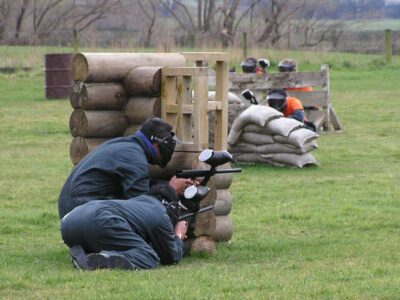 Christmas Clash by the Waiau: Unforgettable Paintball Action
Take down the competition with an epic paintball battle overlooking the Waiau River! Our paintball zone features plenty of obstacles for you to work out tactics behind, and there is no set-time frame with extra ammunition available to extend your game. An ideal group activity, our paintball experience is available for up to 20 participants at one time.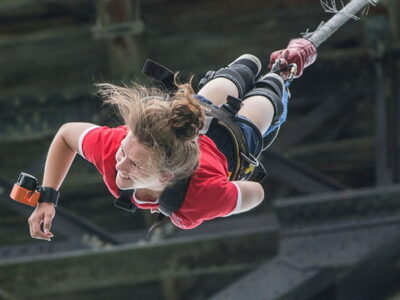 Falling into Christmas: Bungy Thrills at the Waiau Ferry Bridge
Especially for thrillseekers, experience the adrenaline rush of a 35-metre bungy freefall from the historic Waiau Ferry Bridge! Tandem jumps are available for those wanting to jump with a colleague or friend, and all participants receive a t-shirt and certificate.
Christmas Event Package Enquiry Form
Enquire about the great bespoke group packages we can offer you by filling out the form below. We look forward to providing you and your team with an outstanding experience.